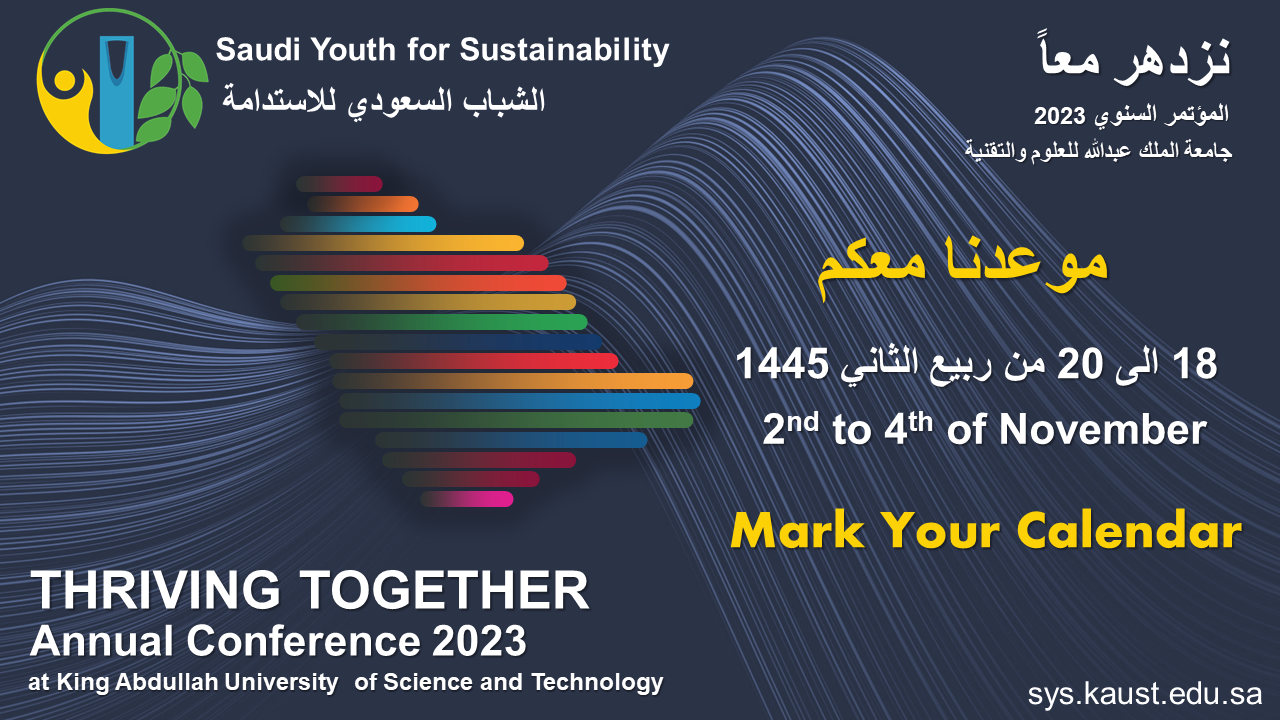 2023 Annual Conference: Thriving Together
November 2nd to 4th, 2023
KAUST, in person
Be immersed in an extraordinary experience at our annual conference, 2023 Thriving Together, from November 2nd to November 4th, at King Abdullah University of Science and Technology (KAUST).
Join this national hub for young Saudis to meet with aspiring peers and decision-makers to mobilize ideas into sustainable development actions in line with Vision 2023.
This year's conference focuses on Inspiration, Integration, and Innovation for Social Cohesion & Well-being, Technology & Entrepreneurship, Environmental Economics & Policy, and Saudi Natural Wonders.
Enhance Capacity for Intergenerational Stewardship
Align Youth Actions to Vision 2030 & SDGs
Empower, Cultivate, and Celebrate Achievements