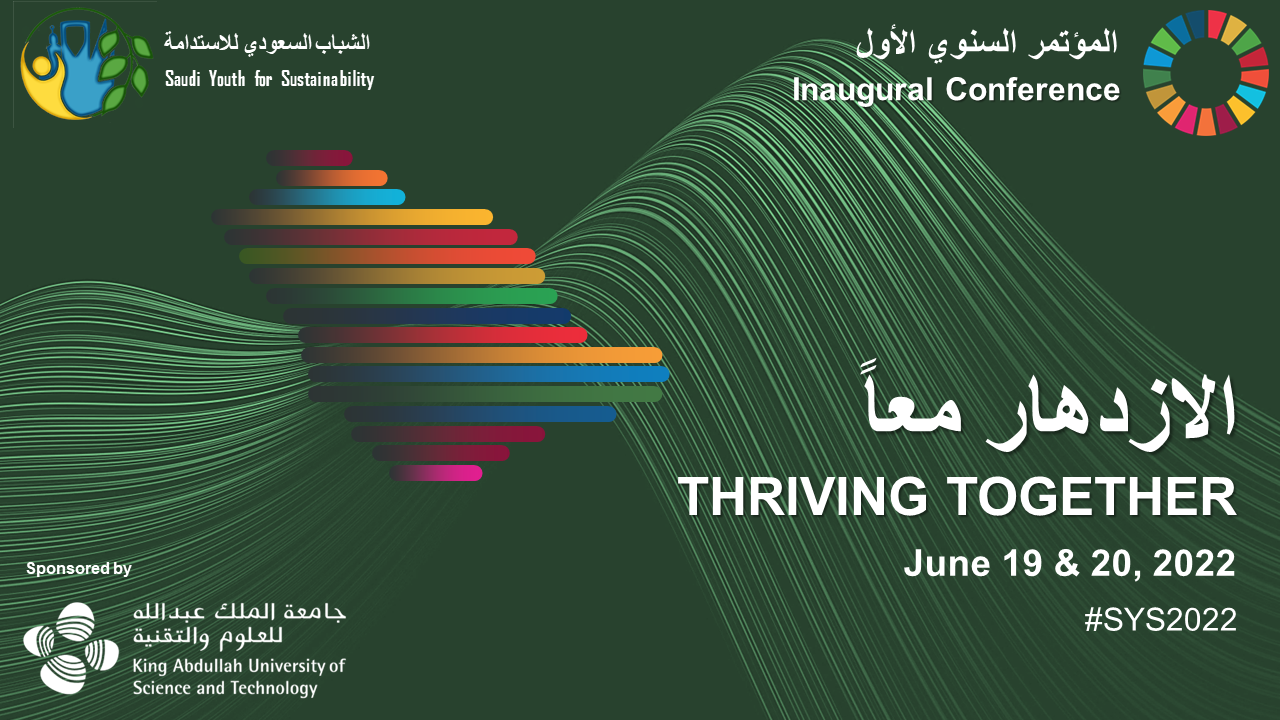 2022 Annual Conference: Thriving Together
19-20 June 2022
KAUST, in person*
* Youtube broadcast is available here
As the rate of environmental damages increases across the globe, youth will face the worst effects. However, instead of being passive victims, young people are taking action to fight for a greener future at an unprecedented level. Meanwhile, the Kingdom of Saudi Arabia is experiencing a historic transformation towards a prosperous future. Saudi youth have a tremendous opportunity to mobilize their efforts and skills to move the needle on the most ambitious economic, social, and environmental transformation.
The inaugural annual conference of Saudi Youth for Sustainability is going to take place on June 19th and 20th, 2022, at King Abdullah University of Science and Technology (KAUST) in Thuwal, Saudi Arabia. The theme of this year's annual conference is Thriving Together, in which we explore how Saudi youth can be active contributors to vision 2030 through advocacy, education, and technology.
Join us in this exciting journey and apply by May 31st.